Representatives of the Chinese start-up Ehangposted on the Internet video with a demonstration of the flight of the passenger Ecopital Ehang 184. It is reported that the device has already committed more than a thousand flights in various natural conditions, with loads, passengers and without. The company is going to conduct another series of tests, after which it will launch a patching taxi as a service for Chinese cities.
Representatives Ehang explained that more than a thousand flights their aircraft made in just the last few months, while rising to a height of up to three hundred meters with a payload of 230 kilograms. The developers say that the device already flies at speeds up to 130 kilometers per hour and is able to cover a distance of 15 kilometers in any weather, including fog, heat and strong wind.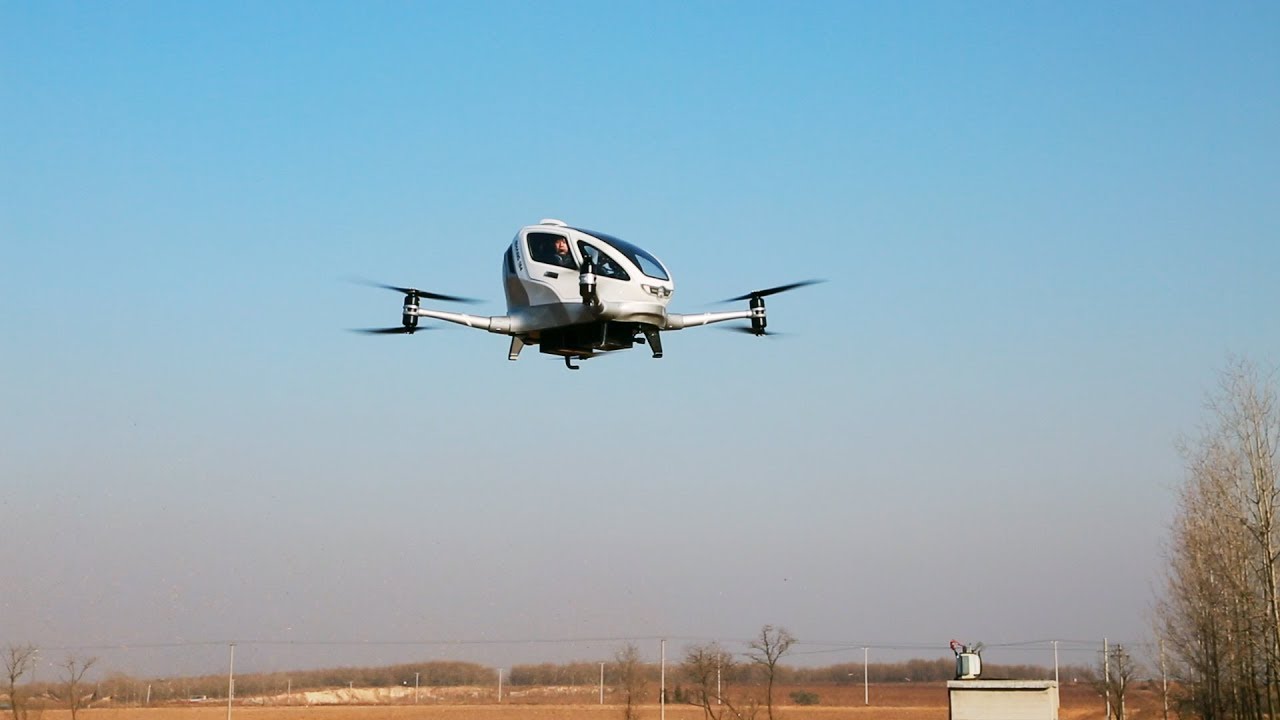 While the device is able to carry up to two people, one of which drives the vehicle, but in the future, developers are going to do without a pilot, entrusting all of its functions to a specially created program for it, which will independently skirt obstacles, recognize objects and suitable seats for landing and take-off.
Later, the startup is going to launch a passenger transportation service for large cities, and in the near future it will show the capabilities of its passenger quadrocopter at the World Government Summit in Dubai. Creation of large aircrafts the company is not limited, while preferring to earn money on the production and sale of small aircraft on the radio control, intended for aerial photography and other entertainment.